About Tairen's Lair
---
About C.L. Wilson
C.L. Wilson's unique blend of gripping action, richly-imagined fantasy, and emotional intensity has made her books a favorite read for romance and fantasy readers alike. Praised for exceptional worldbuilding and lyric prose, her critically acclaimed novels have regularly appeared on bestseller lists including the USA Today, the New York Times, and Publisher's Weekly.
C.L.'s novels have won numerous awards including, LifetimeTV.com's Best Paranormal debut of 2007, the Gayle Wilson Award of Excellence, two National Reader's Choice awards, the Colorado Award of Excellence, and the Holt Medallion. Ms. Wilson is the honored recipient of the PEARL award from Paranormal Romance as the best new author of 2007, and winner of the 2009 PEARL award for best Romantic Fantasy novel.
When not torturing her characters mercilessly, C.L. enjoys relaxing with her family in sunny Florida and daydreaming of a world where chocolate chip cookie dough ice cream is a fat burning food. You can visit her on the web at http://clwilson.com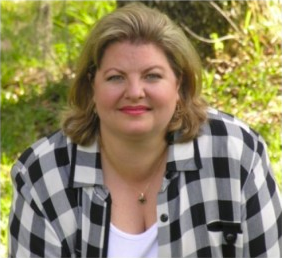 About Heather Carr
One hundred years ago, Heather would have been found forging trails through the uncharted heart of Africa chronicling its creatures, great and small. Or, perhaps, writing an autobiography of harrowing adventures in the wildest of places.
Today Heather's love of adventure and the natural world finds her using brush and canvas so that her viewers may traverse these wild, and sometimes fantastical places. "As artists we have the power to create the extraordinary from what may seem like the ordinary. My drive has, many times, been interrupted by visions of dragons on the overpass or cheetahs on the hunt in the tall grasses nearby."
Heather's wildlife paintings have shown at the OMMA gallery in Santa Barbara, Frameworks Gallery in Bozeman, and Safari Club International in Reno, and many other shows in her home state of Colorado. Heather's illustrative works have won her several awards and claimed clients as prestigious as Land Rover with whom she has over twenty tire cover designs roaming the globe.
Heather's current illustration project has her working closely with NY Times Best Selling author C.L. Wilson. Together they create artwork and merchandise for the Cheryl's Tairen Soul novel series, an epic tale of magic, passion, and fantasy. "I love this type of project. The writing is so vivid that it begs to be illustrated." "I love both the wildlife and the fantasy genre and it is my sincere hope that my paintings inspire people to conserve and become educated about the natural world around them. In doing so, the creatures of today will not become the myths of tomorrow, preserved only by artists on the pages of books."
You can visit her on the web at www.darkparadise.org